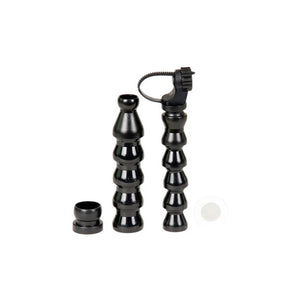 Want to know more ? Contact us below
This kit has everything you'll need to use Gamma as a focus assist or macro video light. It's also super lightweight and flexible, so your Gamma can shine where it's needed most. 3/4" Flex Components act as a lightweight and comfortable handle for your compact system. Gamma flashlight not included.
GoPro not included and not available through Ikelite. Optional trays and lights sold separately.
In the Box
Diffuser with Lanyard # 1870
Flex Mount for Gamma # 1882
Flex Extension 1/2" (4 Pieces) # 9572.44
Flex Extension 3/4" (4 Pieces) # 9573.44
Flex Mount for Steady Tray # 9573.51
Silicone Lubricant 1cc tube