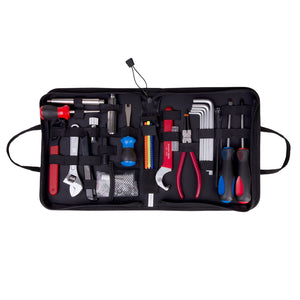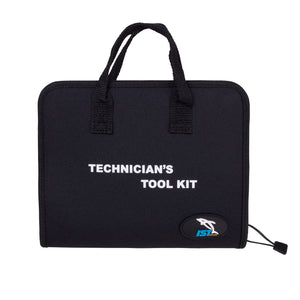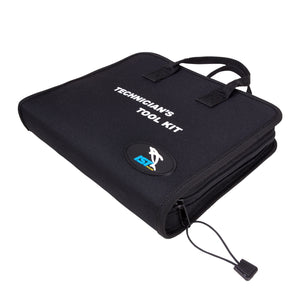 Want to know more ? Contact us below
Designed for service technicians, the kit contains:

• Allen keys: 4mm, 5mm, 6mm, 8mm

• Adjustable spanner

• Philips screwdriver

• Flat screwdriver

• 2nd stage 4 slot tool

• 2nd stage orifice adjustment tool

• 1st stage pin spanner

• 1st stage handle (to connect to low-pressure port and high-pressure port)

• 1st stage face tool

• Tank valve knob screw driver

• BCD low-pressure hose valve tool

• Pointed C-clip pliers

• Awl

• Zip ties

• Knife

• O-ring hooks

• Silicone grease

• O-rings: 1st stage LP & HP port / 2nd stage hose / BCD hose valve / yoke or DIN tank valve
The Technician's Tool Kit is a comprehensive set of tools designed specifically for  scuba diving equipment.  This kit includes over 20 essential tools that are necessary for maintaining and repairing BCDs, regulators, and valves.
Some of the key tools in the  Technician's Tool Kit  include wrenches, pliers, screwdrivers, and specialized tools like O-ring picks and valve removal tools. The kit also includes specialized lubricants and cleaning solutions to help keep diving gear in top condition.
With its wide range of tools and high-quality construction, the Technician's Tool Kit is an indispensable resource for any serious scuba diving technician or enthusiast. Whether you're a professional dive shop owner or simply an avid diver who wants to keep your gear in top condition, this kit is a must-have for anyone who takes their diving seriously.