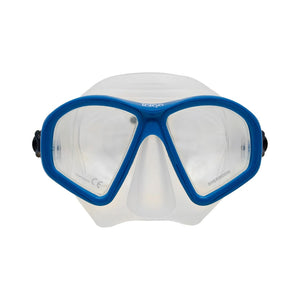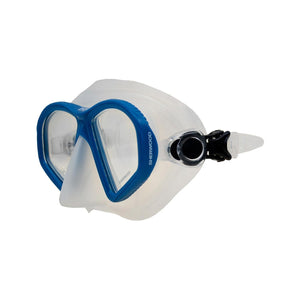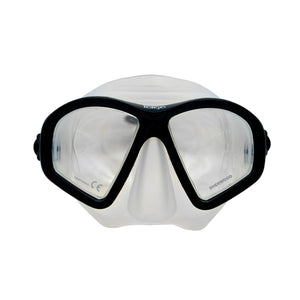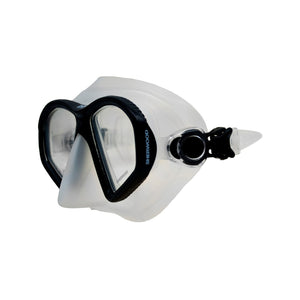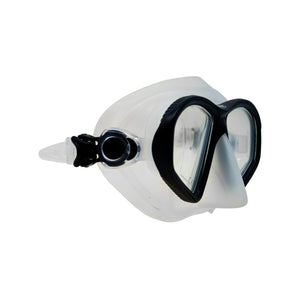 Want to know more ? Contact us below
The new Targa from Sherwood Scuba comes with QD Buckles and optional RX Lenses are now available.
The Targa is a stylish low profile mask with soft and supple silicone and a tremendous field of vision. The Targa uses a softer silicone than most masks and the textured finish provides extreme comfort. 

The Targa skirt design fits a wide variety of faces and has been found by many instructors to fit more faces than typical masks. 
FEATURES
Softer than standard silicones, the Targa Mask minimizes the "Mask Face" after a day of diving 
Wide variety of faces will fit the Targa Mask 
Accommodates most narrow faces 
Low profile dual lens design 
Easy to use push button buckles for easy adjustability 
Tempered lenses
Optional Corrective Lenses -1.5 to -8.0
Available colors: Black, Steel Blue,