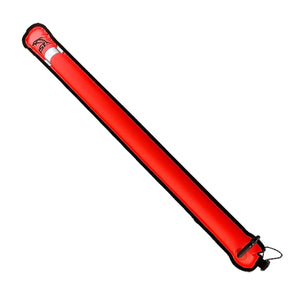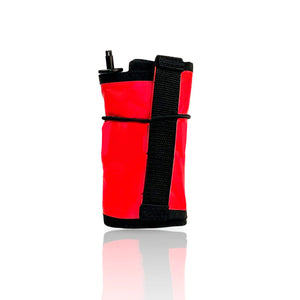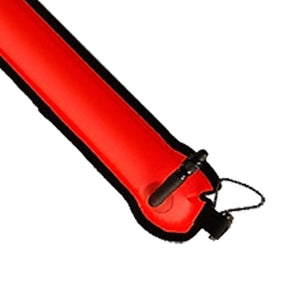 Want to know more ? Contact us below
The Surface Marker Buoy (SMB) is an important piece of equipment for any scuba diver, providing a safe means of ascent and surface visibility. The SMB is designed with a valve for oral inflation, allowing the diver to inflate the buoy while underwater, and ensuring that it remains fully inflated at the surface.
Constructed from 210D TPU coated nylon, this SMB is both durable and lightweight. It also features a SOLAS reflective strip, making it highly visible even in low light conditions. The SMB can be easily rolled up into a compact size, and attached to the diver's BCD using an integrated elastic cord.
With a length of 114cm (3.9ft), this SMB provides ample surface visibility, and is an essential piece of equipment for any diver. Whether used as a signal device during emergency ascents, or simply as a means of marking a dive site, the Surface Marker Buoy provides an added layer of safety and security for all divers.
Details:
Surface marker buoy (SMB) for safe ascents and surface visibility.

Features valve for oral inflation, buoy stays inflated at the surface.

Made from 210D TPU coated nylon. SOLAS reflective strip.

Rolls up to compact size for easy attachment to BCD with integrated elastic cord.

Length = 114cm (3.9ft)