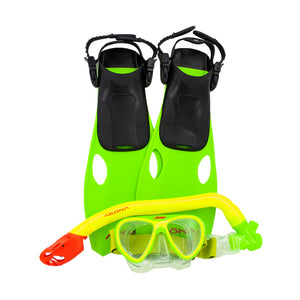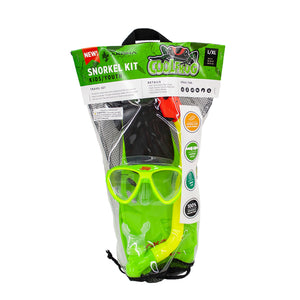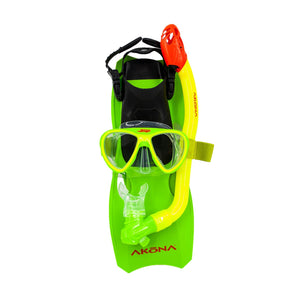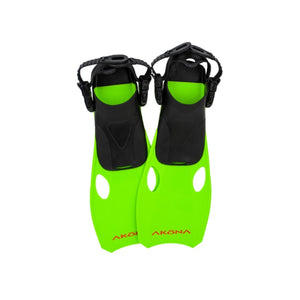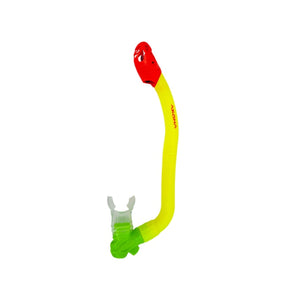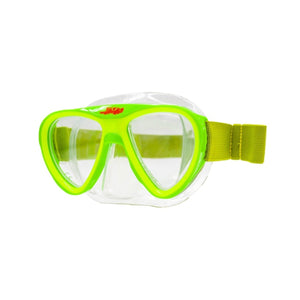 Want to know more ? Contact us below
Kids mask and snorkel set from Akona. The mask has a wide hair-safe elastic strap design that works in concert with the double edge of the skirt for a perfect seal on the face. The mask has a large easy to reach one hand nose pocket for ear equalization.
 Perfect Set for Tropical Vacation
 Includes Mask, Snorkel & Fins
 Complete with Reusable Carry Bag
 Dual Safety Tempered Glass Lenses
 Dry Top Snorkel Design
Most snorkel sets you'll find are cheap through away, which is no good. The Akona snorkel set is quality made to last on many a adventures. 
ONE SIZE:
L/XL
US: 1-4
EU: 32-57