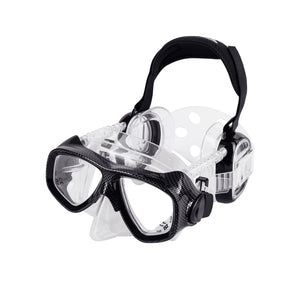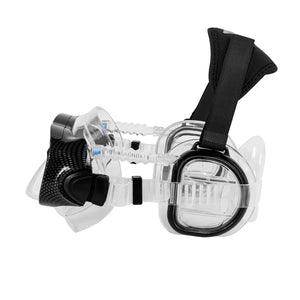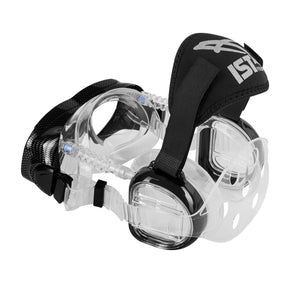 Want to know more ? Contact us below
It maintains in its design the main features that help to compensate, with its tubes and earmuffs that connect the volume of air in the eyes with the volume of air in the ears.
This mask is the world's only practical ear protector for divers, designed and developed by diving physicians and instructors in order to enhance diver safety and comfort.
Features
Seal system automatically equalizes pressure as diver exhales.
Stops pressure-induced ache.
Enhanced underwater sense of direction.
Watertight cups keep water out to keep warm and stops infection.
"The second mask in the world that solves the problems people have with purge when diving to depths. We have tested up to 40m depth." - Customer.