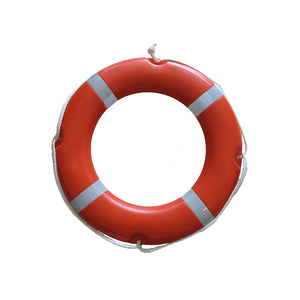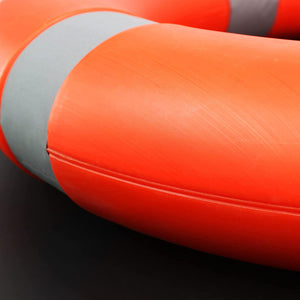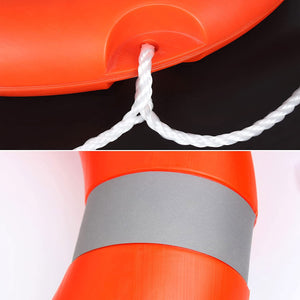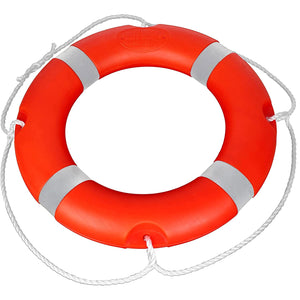 Want to know more ? Contact us below
This Life Saver Ring is an essential safety item for any water activity. It is made of high quality Fibre, with a 35cm internal diameter and a 60cm external diameter. It is bright orange for high visibility, and contains a safety rope around the outside for added security. The reflective bands make it easier to spot in low light, ensuring your safety on the water.
Lifebuoy (Fibre).

Size: 35cm Internal diameter, 60cm external diameter.

High visibility orange.

Safety rope around outside.

Highly reflective bands for easier visibility.
Material- Boat throw rings is made of high-density polyethylene as the shell, filled with high-density polyurethane closed cellular foam, hard shell prevents tearing and ripping. Resists temperature extremes, a top choice among boaters and marinas.

Features- G-style life ring ,one-time mold forming, Polyurethane foam is extremely buoyant for ultimate floating performance, high durability, not easy to damage and other advantages.

Wide range of use- It is suitable for use on your boat, at the marina, pool, sea fishing, Water rescue, Surfing, drifting, or ship spare, disaster relief. In addition, it also can be used as wall decoration.

Fluorescent reflective strip- Fluorescent reflector can strongly reflect light when illuminated by searchlights at night, can find each other well. With white nylon grab lines, high-quality, low density, high strength, can helps enhanced buoyancy, Also convenient for users to hang.