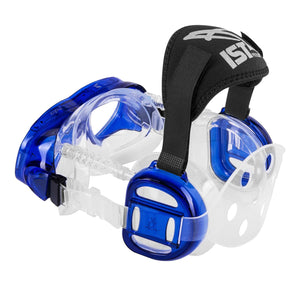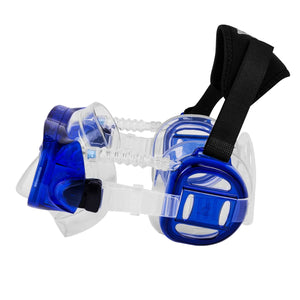 Want to know more ? Contact us below
Easy Equalization
The IST Pro Ear Series features four innovative designs, each incorporating a unique tube and seal system for effective pressure equalization. By exhaling into the mask, you can quickly clear your ears. The secure cups not only assist in regulating pressure, but they also provide warmth and promote ear comfort.

Impressive Performance
With a dual-lens design and durable tempered glass material, the Pro Ear Series ensures a clear and reliable view underwater. Adjustable straps enable you to achieve a perfect fit and a tight seal, minimizing any potential leakage.

Comfortable Fit
The Pro Ear masks prioritize comfort with their wide head straps that distribute pressure evenly across a larger area, eliminating discomfort, pinching, or pain. Additionally, an additional fabric fastener strap extends over the top of the head, ensuring a secure fit.


Special tube and seal system automatically equalizes ear pressure as you exhale into the mask
Prevents discomfort caused by pressure changes (barotrauma)
Improves underwater hearing and sense of direction
Watertight ear cups maintain warmth and protect against external elements
Available with optional prescription lens
Ear masks

Ear Covers
The soft silicone ear cover creates a watertight seal, balancing the air pressure inside the cover with your ear canal.

Equalization Tubes
Each exhale through the nose passes through the tube and one-way valve, maintaining a consistent air pressure. If you feel pressure building in your ears, simply exhale through your nose to equalize instantly.

Silicone Skirt
The supple and hypoallergenic silicone skirt offers a snug and comfortable fit, conforming to your facial contours. It includes a spacious nose pocket for easy exhalation.