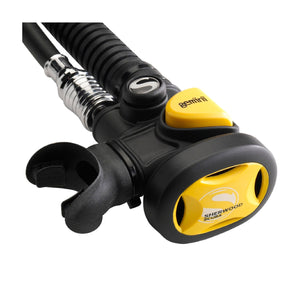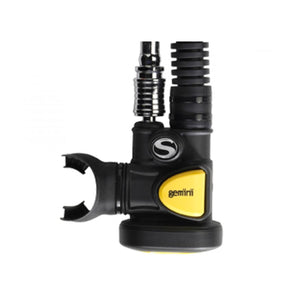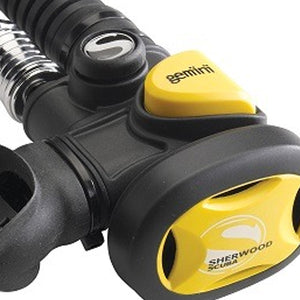 Want to know more ? Contact us below
Replaces the conventional BC power inflator and back up second stage regulator by combining the functions of both in a single convenient unit.

• Large flow quick connection fitting.
• Easy to use large inflation buttons.
• Highly visible purge cover.
• Only one hose from the 1st stage.