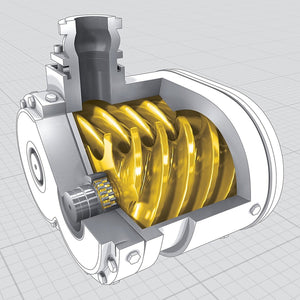 Want to know more ? Contact us below
L&W compressor oil is a full synthetic oil safe for use in breathing air applications. Extensive testing to develop the right oil for our units which reduces the carbon build up and moisture build up. This ensures the valves have a very long life.
L&W Guarantee their compressors only if the original oil is used and changed according to the maintenance schedule. The L&W compressor oil is particularly good for warm climates where mineral based oil produces carbon and reduces valve life.

Previous name for this oil is:
Shell Corena S4 P100 - Synthetic, advanced additive system.
Benefits:
Extra long life and improved efficiency
Severe applications
Reciprocating air compressors
Specifications and approvals:
Industry standards: ISO 6743-3: 2003 DAB (severe duty); DIN 51506 VDL/DP 6521-L-DAB (medium duty); EN 12021