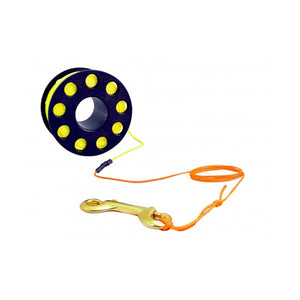 Want to know more ? Contact us below
For quick and easy deployment of lift bag, safety sausage, safety (deco) stop anchor etc and has no mechanical parts to fail.
Comes with marine grade brass clip.
Larger finger holes for using with gloves.
Simple construction with no mechanical parts to fail. The finger is simply used as an axel when deploying a floating devise (or any metal/ wooden stick, writing slate pencil etc. in cold water while wearing thicker gloves).
No mechanical part to fail Strong string with special braiding capable of holding onto object with maximum 176 lb(dry weight).