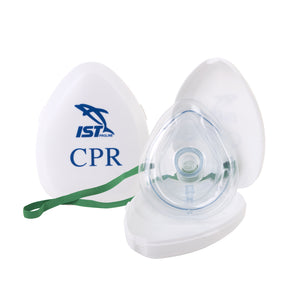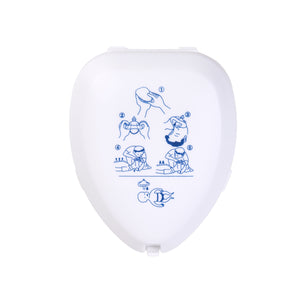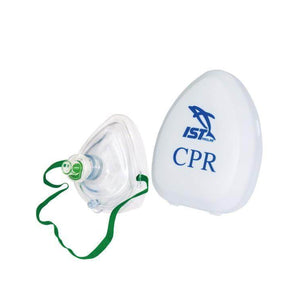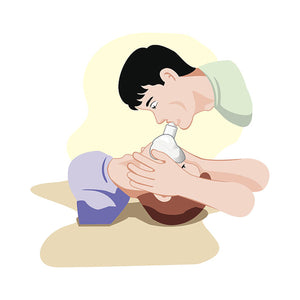 Want to know more ? Contact us below
CPR Mask
Allows mouth to mouth resuscitation without physical contact.
Made from hypoallergenic silicone.
Separate oxygen tube inlet.
Packaged in protective hard case.
This first aid CPR mask rescue kit comes with a reusable, easy-to-clean, pocket size CPR mouth barrier with a transparent dome that securely fits the faces of children, and adults. This CPR mask kit helps protect rescuers in an emergency situation. 
IST Sport CPR First Aid Mask kit is preferred by professionals but is suitable for everyone. This all-in-one kit includes everything you need to safely perform cpr while protecting yourself from cross contamination.
Mask for use when performing emergency breathing or CPR Constructed of flexible hypoallergenic silicone with elastic band One way oxygen inlet valve allows for attachment of oxygen line Includes hard case to prevent crushing during storage or transport Instructional diagrams printed on reverse of hard case and in included pamphlet.