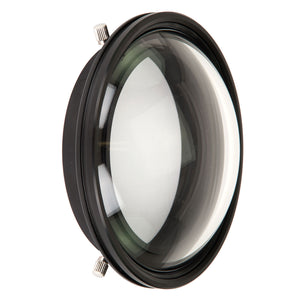 Want to know more ? Contact us below
Ikelite A low-volume dome port for use with interchangeable super wide angle and fisheye lenses.
An optical-grade 6-inch diameter dome allows you to fully take advantage of your super wide angle lens. This port is incredibly compact making it easy to shoot close-focus wide angle, when you need to be within inches of your subject. The acrylic front element also makes it lightweight and easy to pack for travel.
Specifications
Acetyl body with acrylic dome

Weight 12.8 oz (363 g)
In the Box
Dome Port

Securing thumbscrews (set of 3) # 9249.6 (installed)

Neoprene cover # 0200.1 (installed)

Silicone lubricant 1cc tube