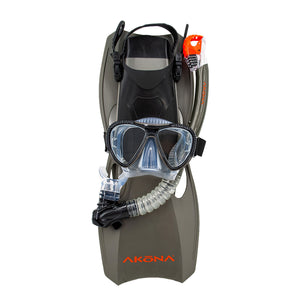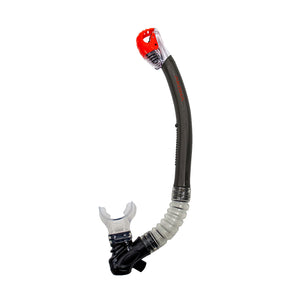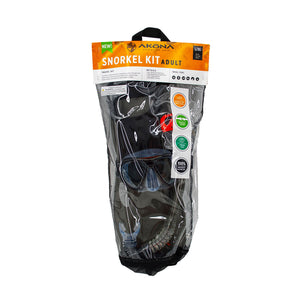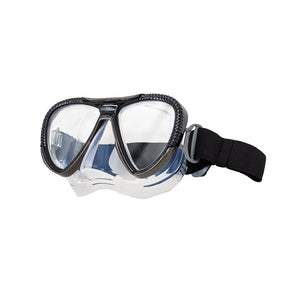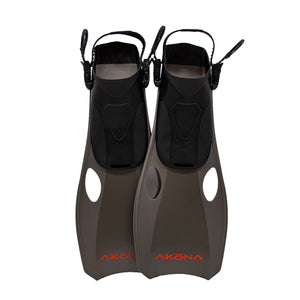 Want to know more ? Contact us below
The set includes a dual tempered glass lens mask for optical clarity. The dual lens design brings the mask lenses closer to the eyes while the lens reverse teardrop shape provides a wide field of vision and extremely good downward view. The low volume mask has a silicone skirt with a double feathered edge for smooth and effective sealing to the cheeks and forehead. The easily adjust buckle system allows simple adjustments to the mask strap with no slipping.
Most snorkel sets you'll find are cheap through away, which is no good. The Akona snorkel set is quality made to last on many a adventures. 
FEATURES

Perfect Set for Tropical Vacation
Includes Mask,
Snorkel & Fins
Fins Available in Multiple Sizes
Complete w/Reusable Carry Bag
Dual Safety Tempered Glass Lenses