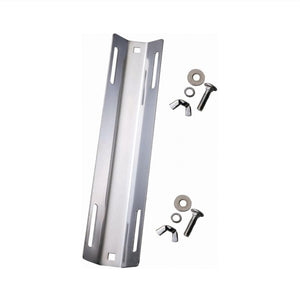 Want to know more ? Contact us below
Made from strong and corrosion resistant stainless steel, DOLPHIN TECH single tank adaptor is essential when attaching a scuba cylinder to your tech BCD.
It is low-profile but creates enough space for a fully inflated air cell to go between the cylinder and the plate.
The square mounting holes assist BCD assembling.
Attachment hardware comes with 2 washers, winged nuts and split washers.
Low-profile single tank adaptor
Material: 304 stainless steel
Weight (incl. mounting hardware): 0.4kg (0.88lb)
Mounting hole distance: 11"(27.9cm)