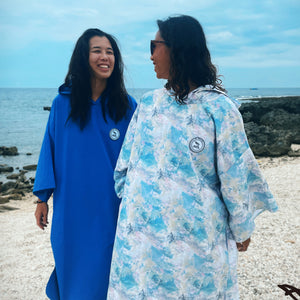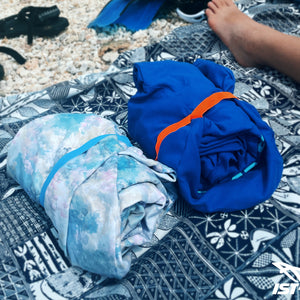 Want to know more ? Contact us below
Unisex towel robe, perfect for water sports.
Microfiber for highly absorbent water and quick dry.
Two large pockets to store your swimsuit or essentials.
Large size hoodie provides a spacious environment to easily move around.
Light-weight and easy to carry.
Large Pockets & Large Hoodie.
Discover the ultimate Unisex Towel Robe designed specifically for water sports enthusiasts. Made with microfiber, this robe offers exceptional water absorption and quick-drying capabilities, ensuring you stay comfortable and dry after a refreshing swim or intense water activity. It features two generously-sized pockets, perfect for storing your swimsuit or essential items while on the go. The large size hoodie provides ample space, allowing for easy movement and maximum coverage. Crafted with lightweight materials, this towel robe is not only convenient but also effortless to carry. Experience the perfect combination of functionality and style with the Unisex Towel Robe, equipped with large pockets and a large hoodie, catering to the needs of divers and water sports enthusiasts everywhere.